You Can Find Our Desserts At These Restaurants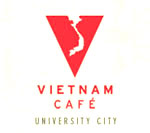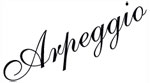 Wedding Partners
From outdoor weddings to celebrations, golf outings to mitzvahs, social events or business functions, Talamore is where exceptional meets spectacular. Immersed in a historical setting surrounded by natural beauty and picturesque settings, the staff of experts at Talamore will help you realize the day, event, and celebration you and yours deserve.
Sage Catering
sagecatering.com
Superior Events. Culinary Excellence. At Sage Catering, our greatest passion is creating the most beautiful events. Our event specialists understand that your wedding is a reflection of you, and they will walk you through every step of the planning process. Our event planners work closely with each client to ensure that they are getting exactly what they envision.
Joseph Ambler Inn
josephamblerinn.com

PineCrest Country Club
pcrestcc.com
PineCrest Country Club is yours and yours alone. A memorable celebration in an elegant and sophisticated country club setting, exclusively yours. Where the grandeur and splendor of your day flourish, moment by cherished moment… Nothing less will do.
Company's Coming Caterers
companyscomingphl.com
At Company's Coming we are focused on providing catering services with the highest levels of customer satisfaction – we will do everything we can to meet your expectations. With a variety of offerings to choose from, we're sure you'll be happy working with us.
Ashley Bartoletti Wedding Photography
ashleybartoletti.com
Breslow Partners
breslowpartners.com
Whether you're interested in making news, creating attention grabbing campaigns or buzz-worthy bashes, Breslow Partners is the place to go. This full service, PR firm has been a leader in the industry ever since, well, the pilgrims landed! Located in the center Philadelphia, Breslow Partners' success has been paved by forming close relationships with clients and the media. Tina Breslow:  215.731.2000, x213
Rebecca Barger Photography
rebeccabarger.com/blog